It's the 20th anniversary of the second Murakami My First Art collection—Murakami's greatest series, which shipped in 2004. The first My First Art collection (2001) consisted of twenty 50x50cm prints. This second series introduced Murakami's most iconic characters and include the first oversized prints of over 68x68cm (inspiring the name of this site) as well as the huge 727 and Tan Tan Bo lithograph prints. What makes this series so great?
THE DESIGN
Murakami introduces his most in demand motifs—Flower, as well as popular new incarnations of the Dob alter-egos: 727, Tan Tan Bo and Francis Bacon. Each emerge as reoccurring characters in the Murakami print universe, and represent 1st appearances in Murakami prints––akin to Batman in Detective Comics #37 (1937), Spiderman in Amazing Fantasy #15 (1962), or even Warhol's early 60s silkscreen appearances of Marilyn (1962) and the Campbell's Soup Can (1964)––right!?? The stunning colors pop, extraordinarily enhanced by Sherlin Plain paper and sharpened by the UV intensified whites.
THE SIZE
Of course size matters here. The increased real estate undergirds an immersive art experience. The prints engulf the viewer's vision while revealing exciting details that offer new experiences upon each viewing. Each print has sufficient heft to command a room and define the mood of any interior. (The slight size variations may cause a double-take, but they all come from Takashi Murakami Prints.)
THE PRICE!??
Well, at the time, the prints were an amazing value. While the Murakami Archive lacks an exact quote for the second series prints, a screenshot from a Hynee sale of the Murakami print And Then And Then Gargle Glop (2006) lists a price of 12600 yen (which was about $110 USD in 2006); so we can assume these 2004 editions priced similarly. Clearly, Murakami Takashi limited editions represented a great bargain, and as a result always sold out instantly! Lucky buyers and holders of these prints from Kaikai Kiki outperformed index funds!
THE CLASSIC PRINTS
These 20 year old prints rarely come up in near mint condition, and for those that exist, few people ever get to see them. Now for the inaugural My First Art Photopalooza, featuring prints pulled from the vaults for some rarely seen close-ups and angle shots. Enjoy the unreferenced old descriptors from the original Sugimoto68 japanesepopart site!!! And don't forget to exit through the gift shop!!
1 Homage to Francis Bacon (Study of George Dyer)
George Dyer, the lover and close companion of Bacon, inspired a series of works. In turn, Bacon inspired Murakami. You can see the original classic Homage to Francis Bacon prints featured in Sugimoto68, Unscrambling the Bacon here!!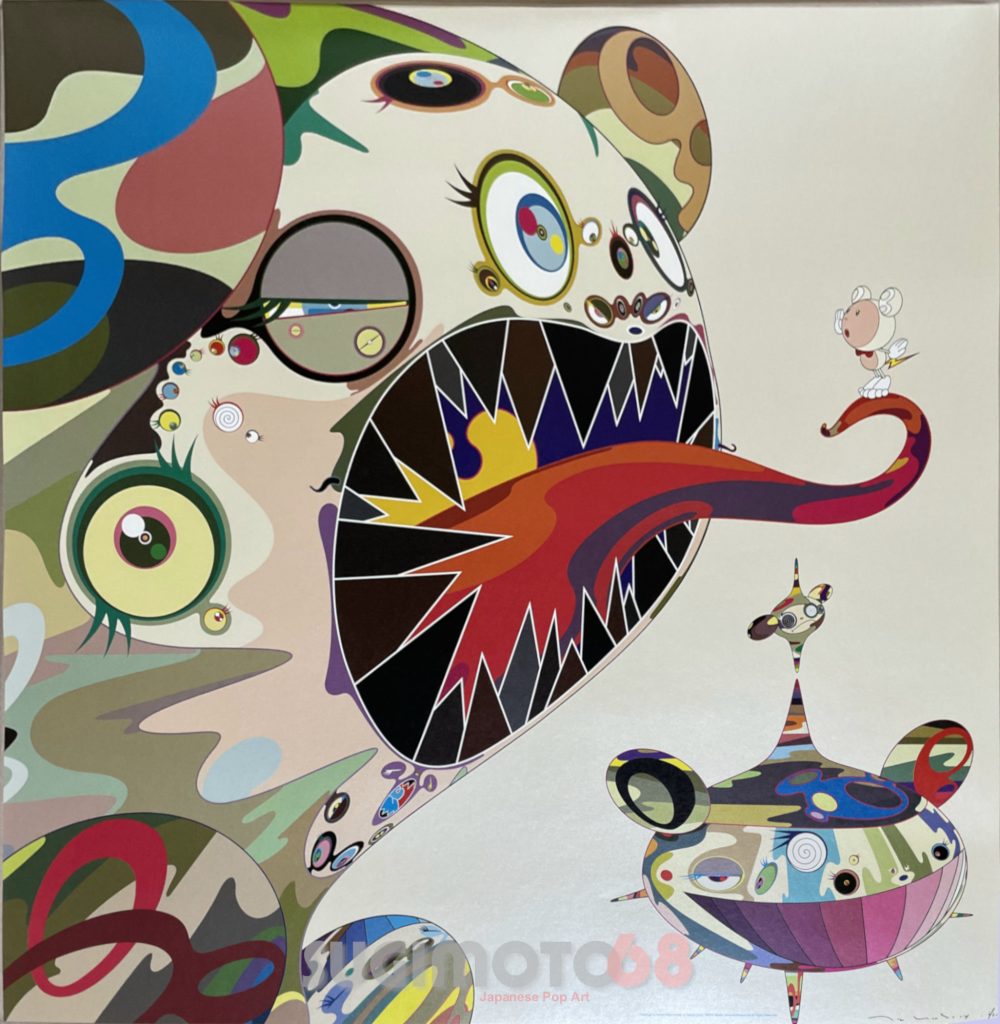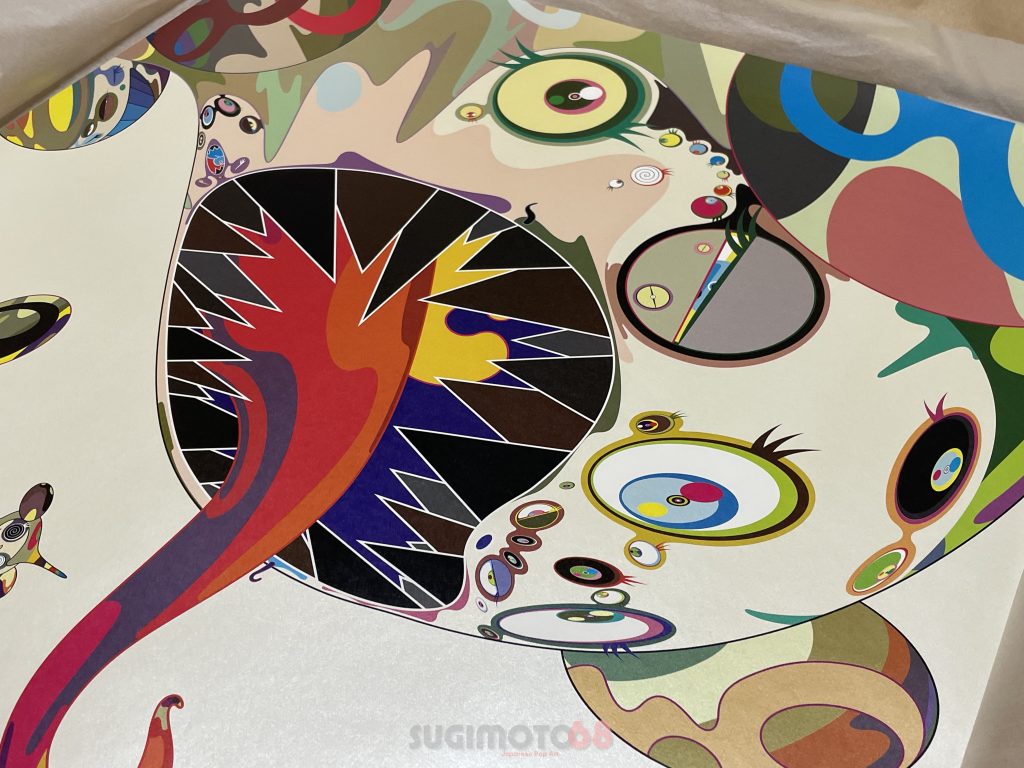 2 Homage to Francis Bacon (Study of Isabel Rawsthorne)
Model and muse to many great artists, Isabel was a drinking companion of Bacon. Perhaps one of the most radical incarnations of DOB–with a sweet laser beam!!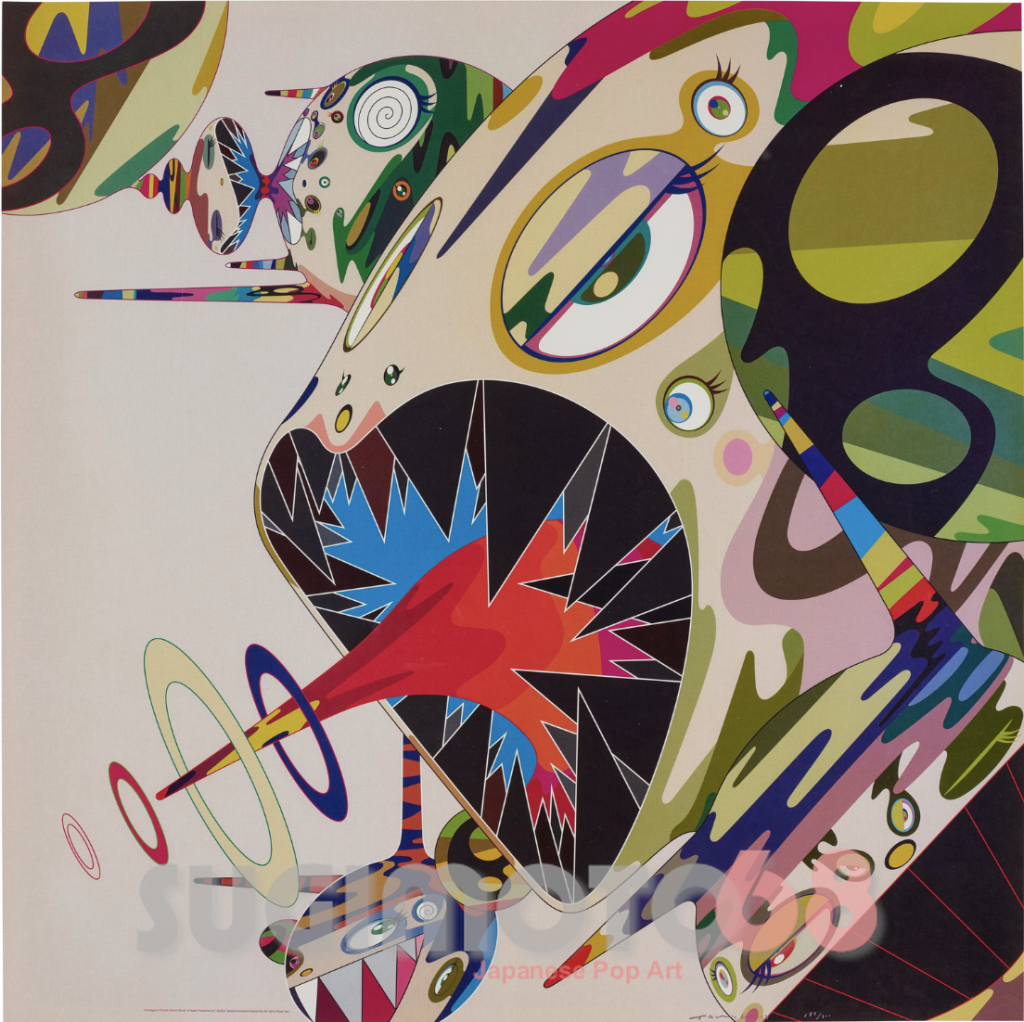 3 Jellyfish
A willful "misinterpretation" of Humpty, Oval watches over everything, caring about nothing.
4 Flower
The original displayed in Paris at the Fondation Cartier pour l'art contemporain 2002 exhibit. Murakami's most breathtaking piece.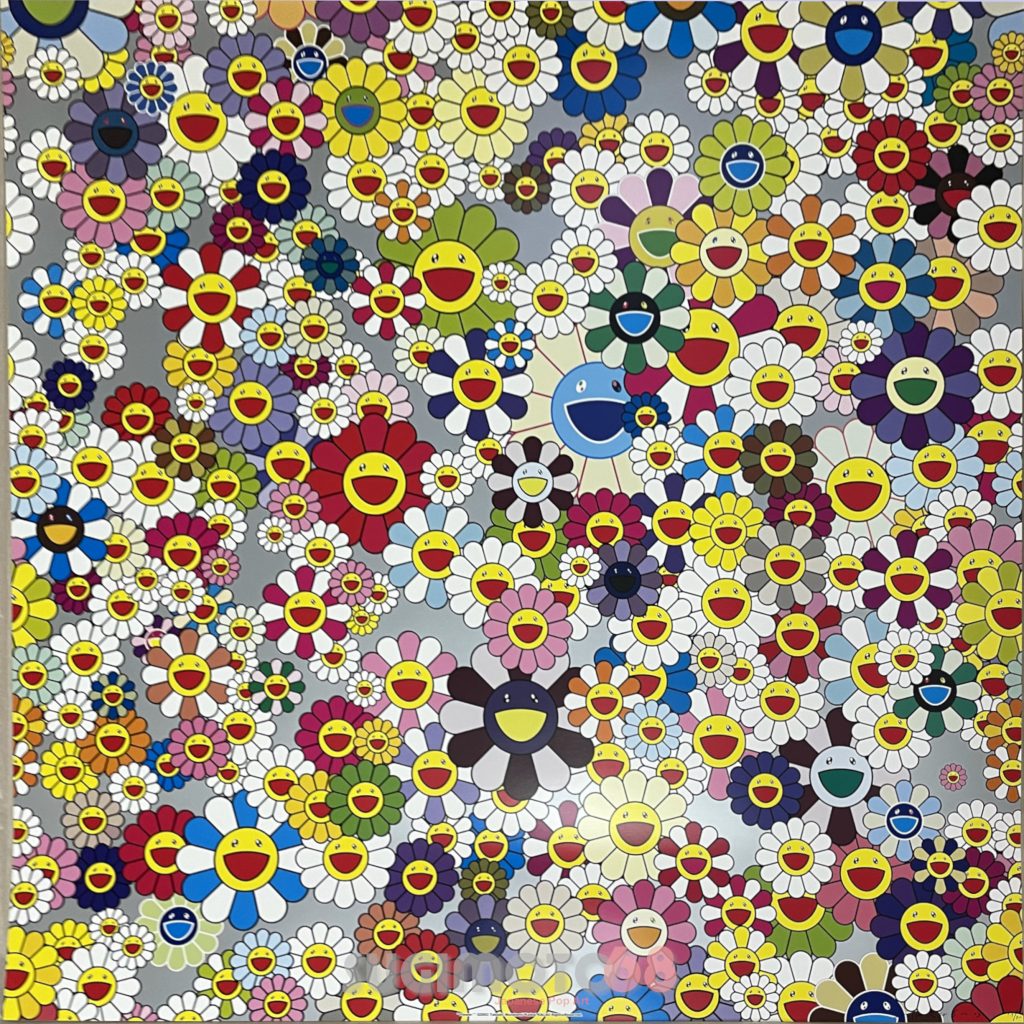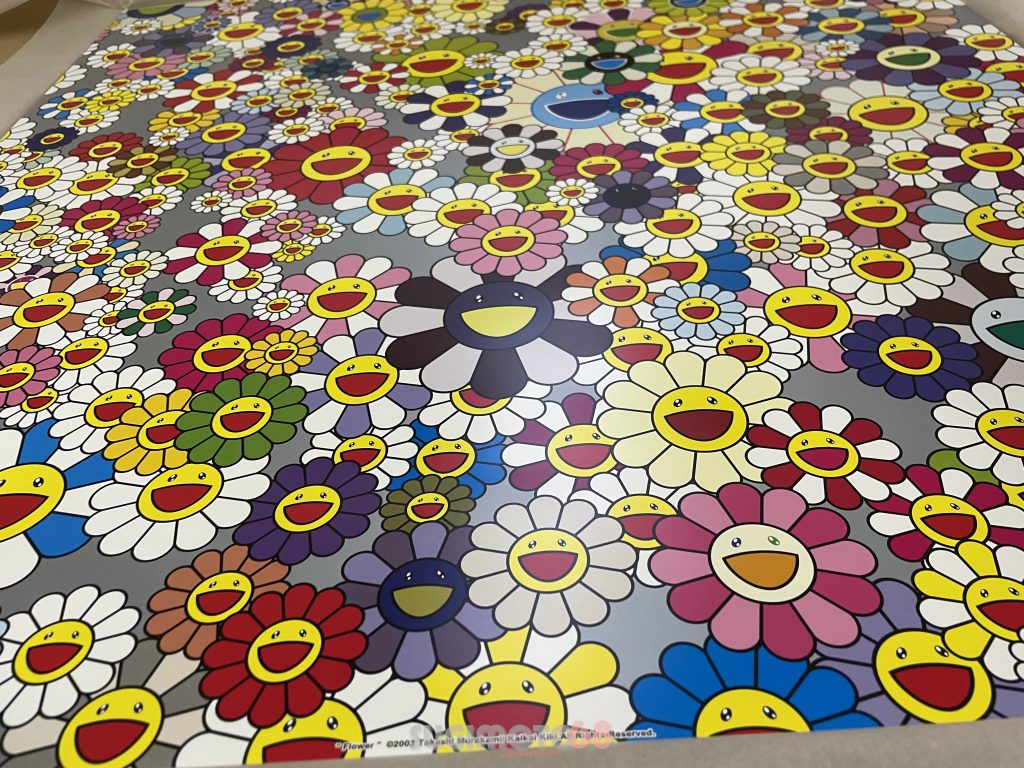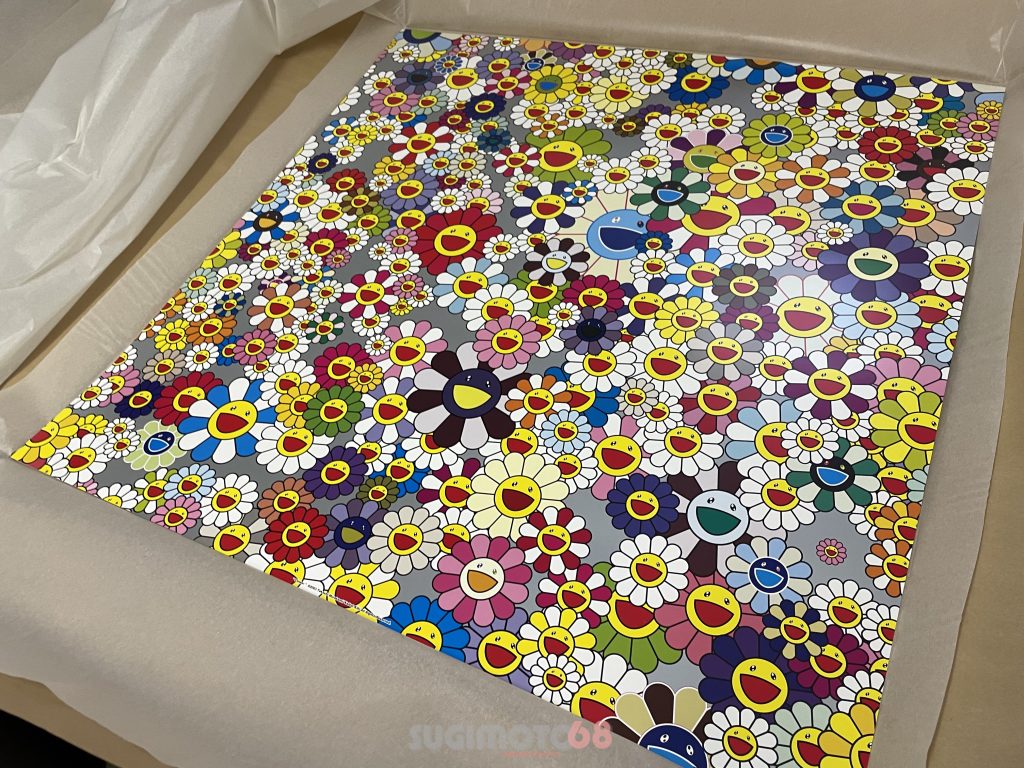 5 727
This piece showcases Murakami's familiarity with Nihonga forms of composition. Reminiscent of Tawaraya Sotatsu's vivid portrayals of the gods in the Folding Screens of Fujin and Raijin (as seen in Legally Subversive: Roamcouch). 727 also flows like an Ogata Korin piece. Sugimoto68 also covers the 727 series in Happy 20th Anniversary 727! and The Murakami 727 silkscreen vs the 727 offset, what's the difference??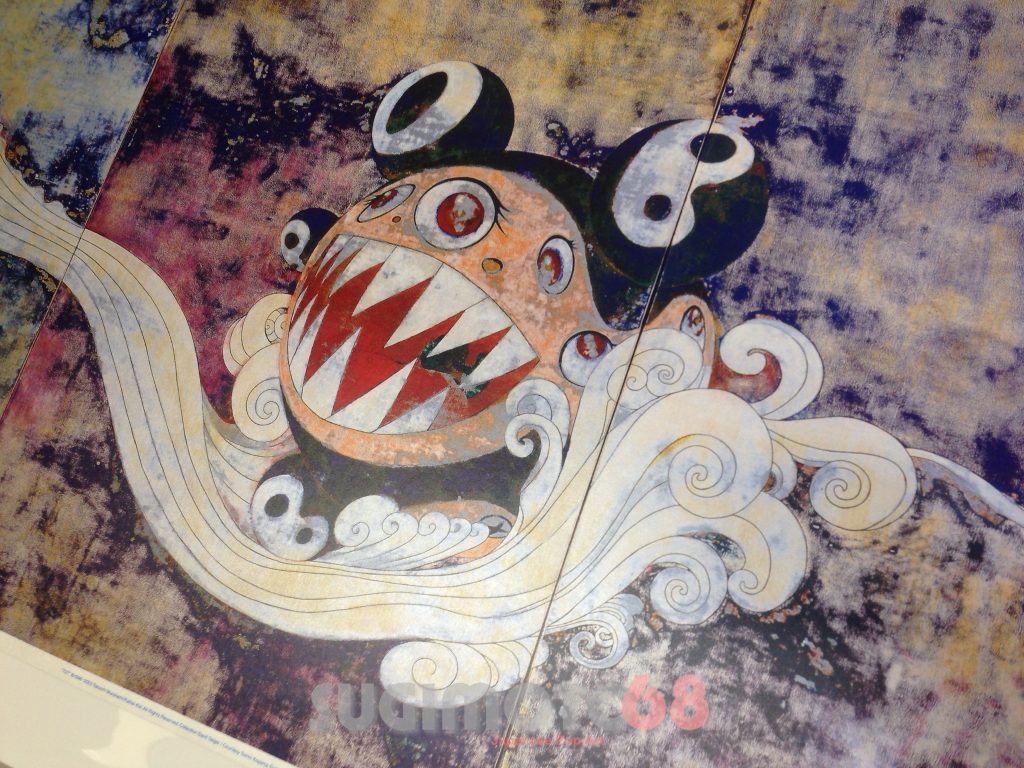 6 Tan Tan Bo
Affectionately known as the "vomiting DOB" this work is based on a piece exhibited at the Tokyo Contemporary Art Museum. One of Murakami's most popular vomiting prints.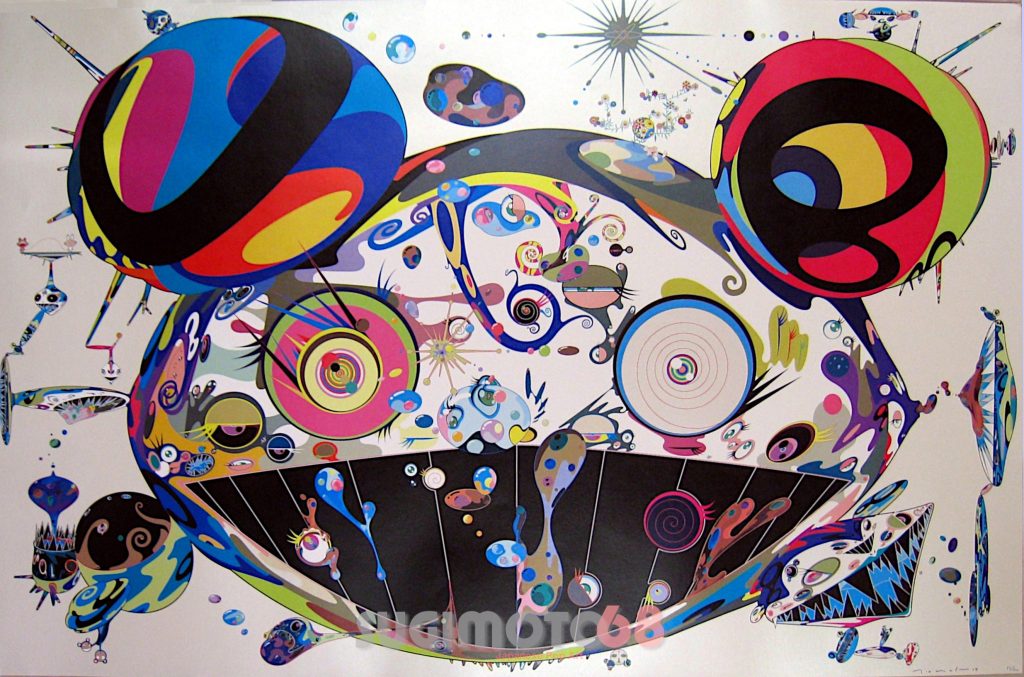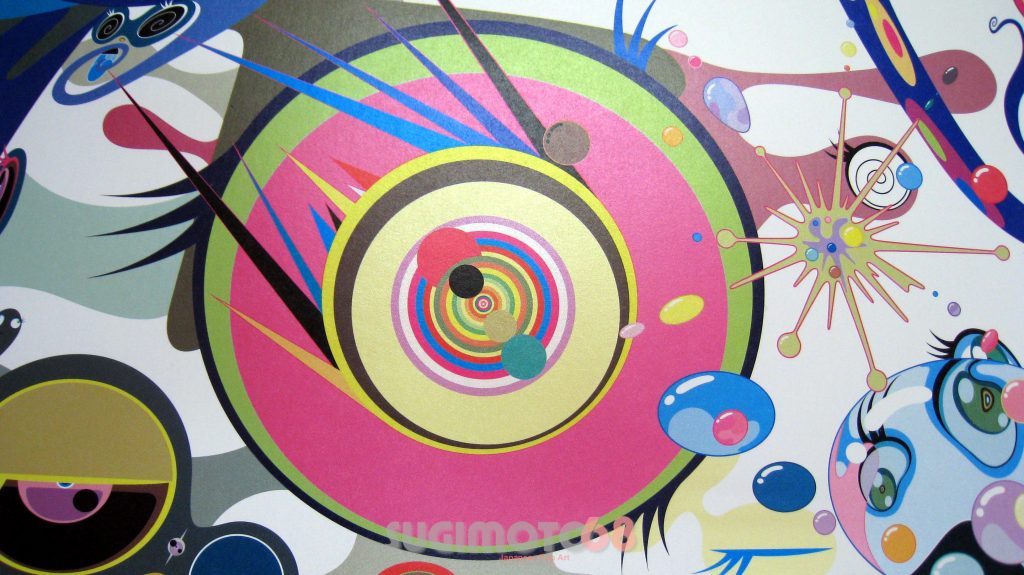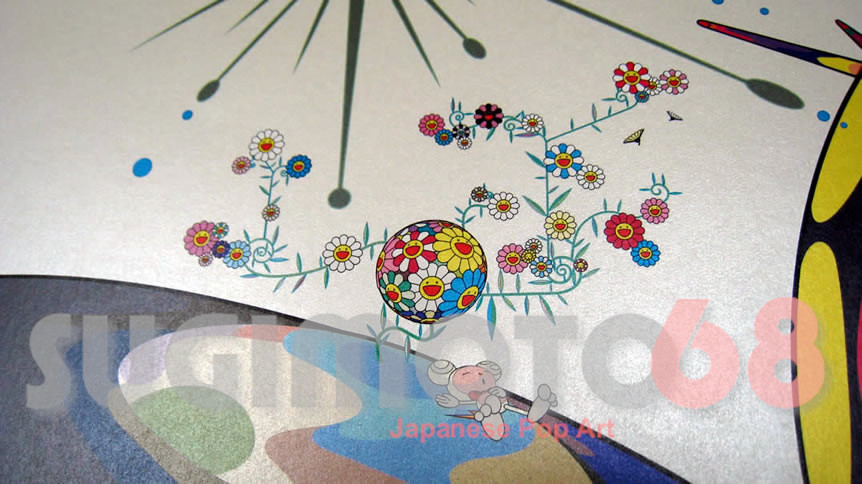 7 White Dob
The ever grinning Dob is Murakami's most familiar motif. It's Mickey meets Andy Warhol on the train to Shinjuku. White is last year's pink!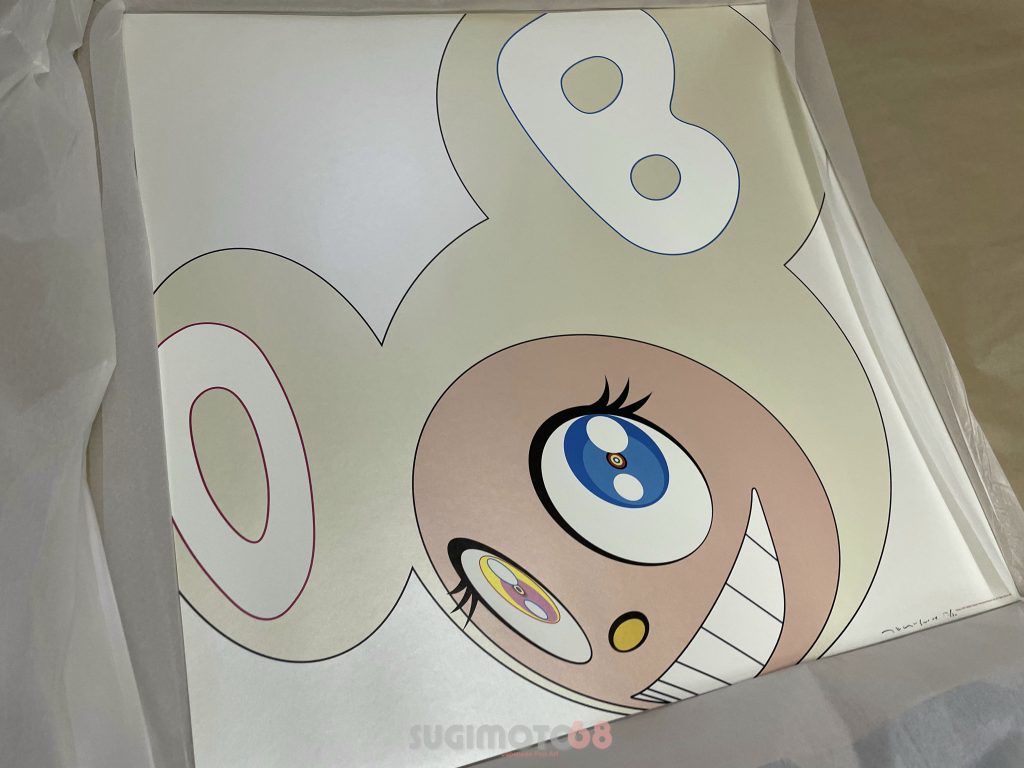 8 Backbeard (apparently NOT Blackbeard)
In the creation of a multiplicity of eyes, Murakami aims for a "world without the camera eye"—weightlessness.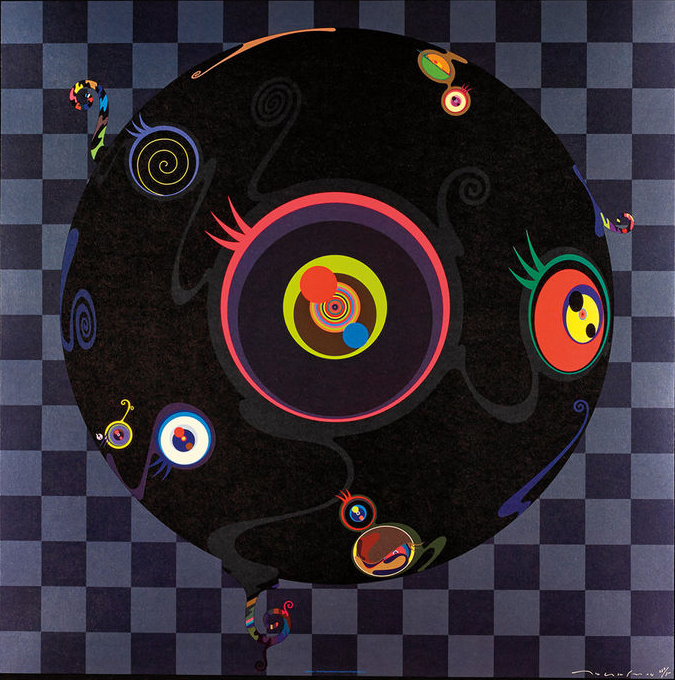 9 Kaikai with Moss
In the Momoyama period, kaikaikiki 'supernatural and bizarre' could refer to free form, showy art. Reversed, kikikaikai denotes the feeling of the presence of spirits. Hello Kaikai!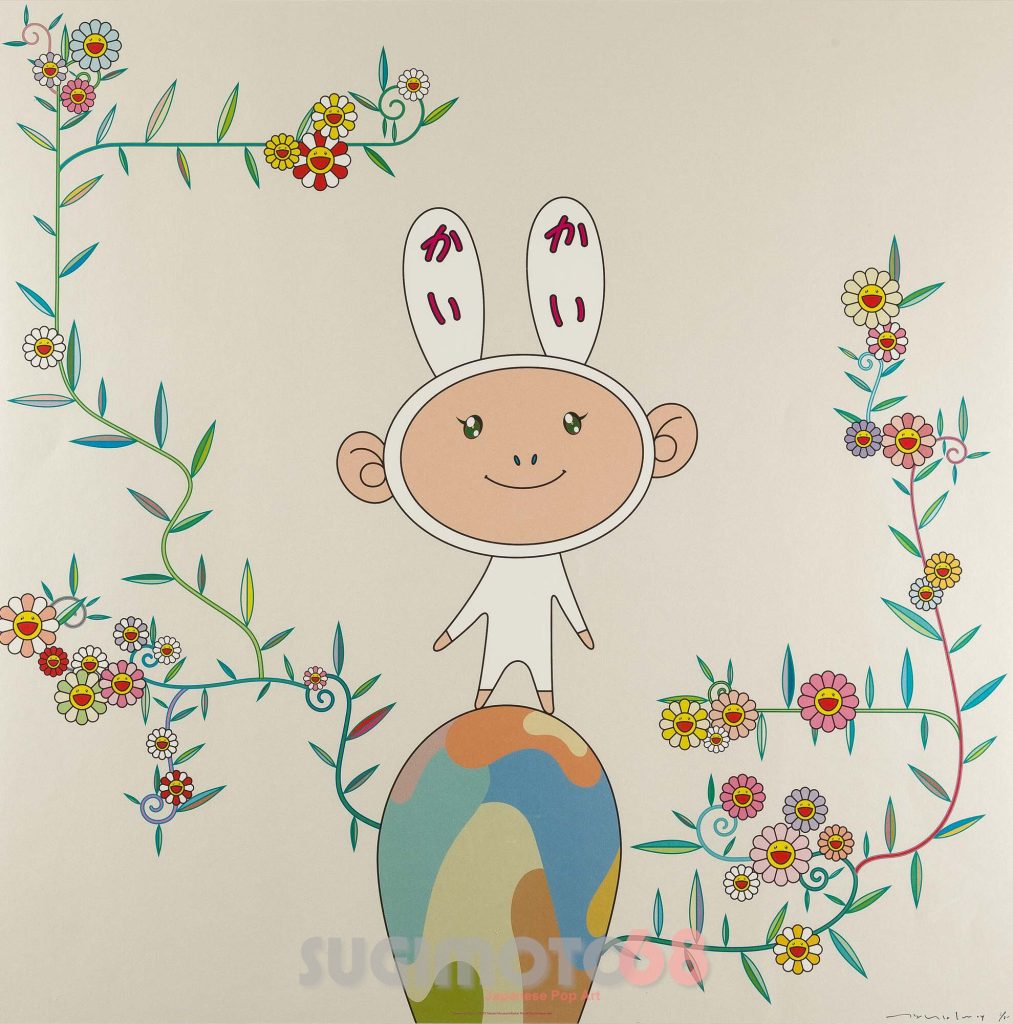 10 Kiki with Moss
Originally named after a little girl named Saho, this character was inspired by a poem she had written about getting lost far from home and somehow finding her way back—as depicted in Making a U-turn, the Lost Child Finds [Her] Way Home (2005).