I don't believe I've ever met someone so passionate and articulate about art as Mue Bon. His show, System Error held at the Megumi Ogita Gallery in Ginza, Tokyo (from Oct 20 to Nov 4, 2017) and produced by Souled Out Studios, drew me into a world inhabited by earthbound fowl, monitor admen, dispassionate emojis and social disconnect. I've been a fan of his work over the past couple of years, so felt fortunate to talk with Mue Bon and gain a new appreciation for his vision.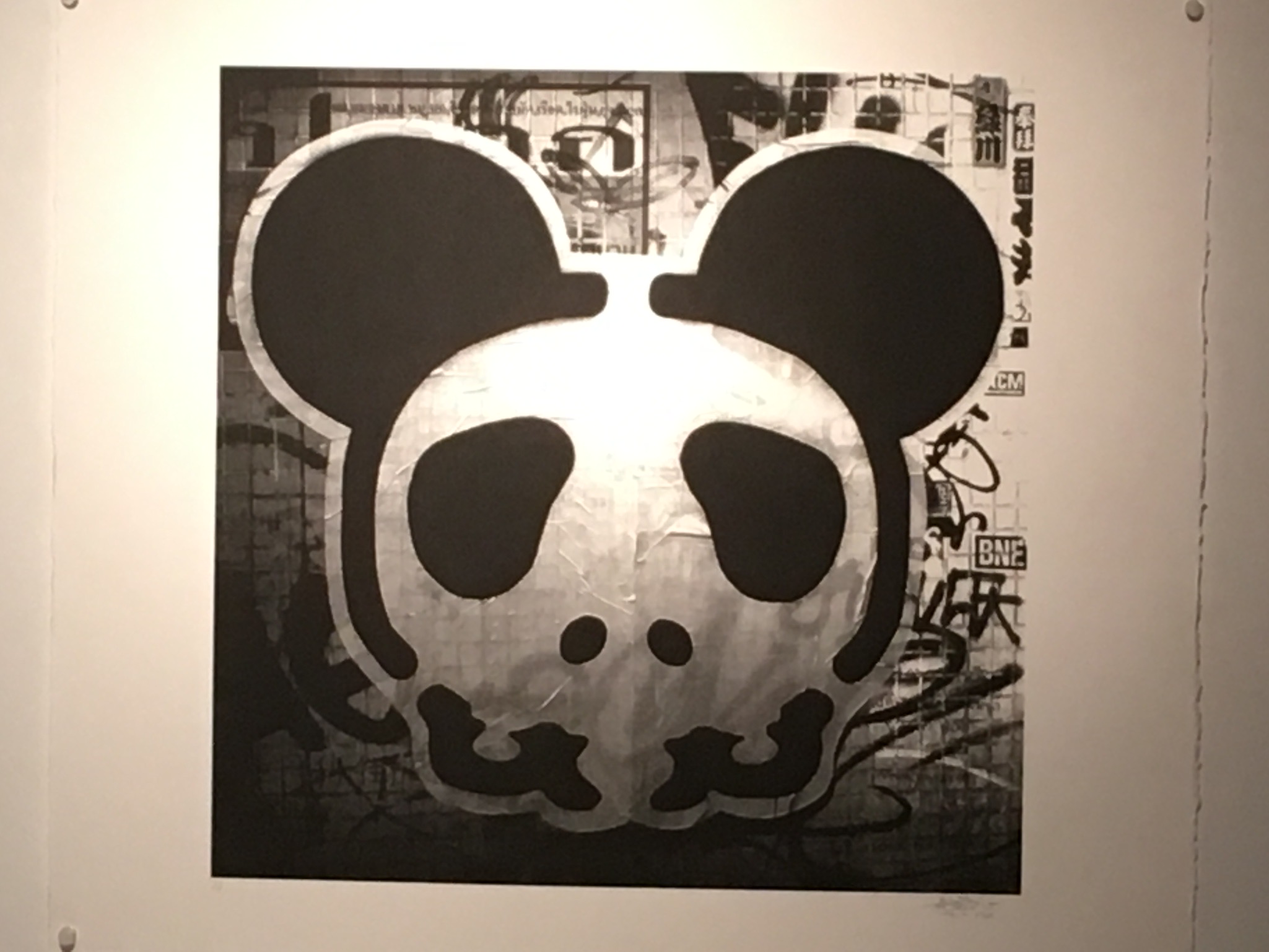 THE SIGN
Mue Bon's symbol, a surprisingly concordant blend of a skull, peace sign and Mickey Mouse, eloquently reflects the concepts that tie together the body of his work. As Mue Bon points out, his iconic totem should make people think of death––such a pivot allows us to turn away from petty concerns in order to reflect on pressing issues such as building community and helping to alleviate suffering. The Mickey ears appeal to our predilection for cute iconic characters; however, beneath the surface we reflect upon the skull as a symbol of death while simultaneously recognizing one of life's primary aims through the peace symbol.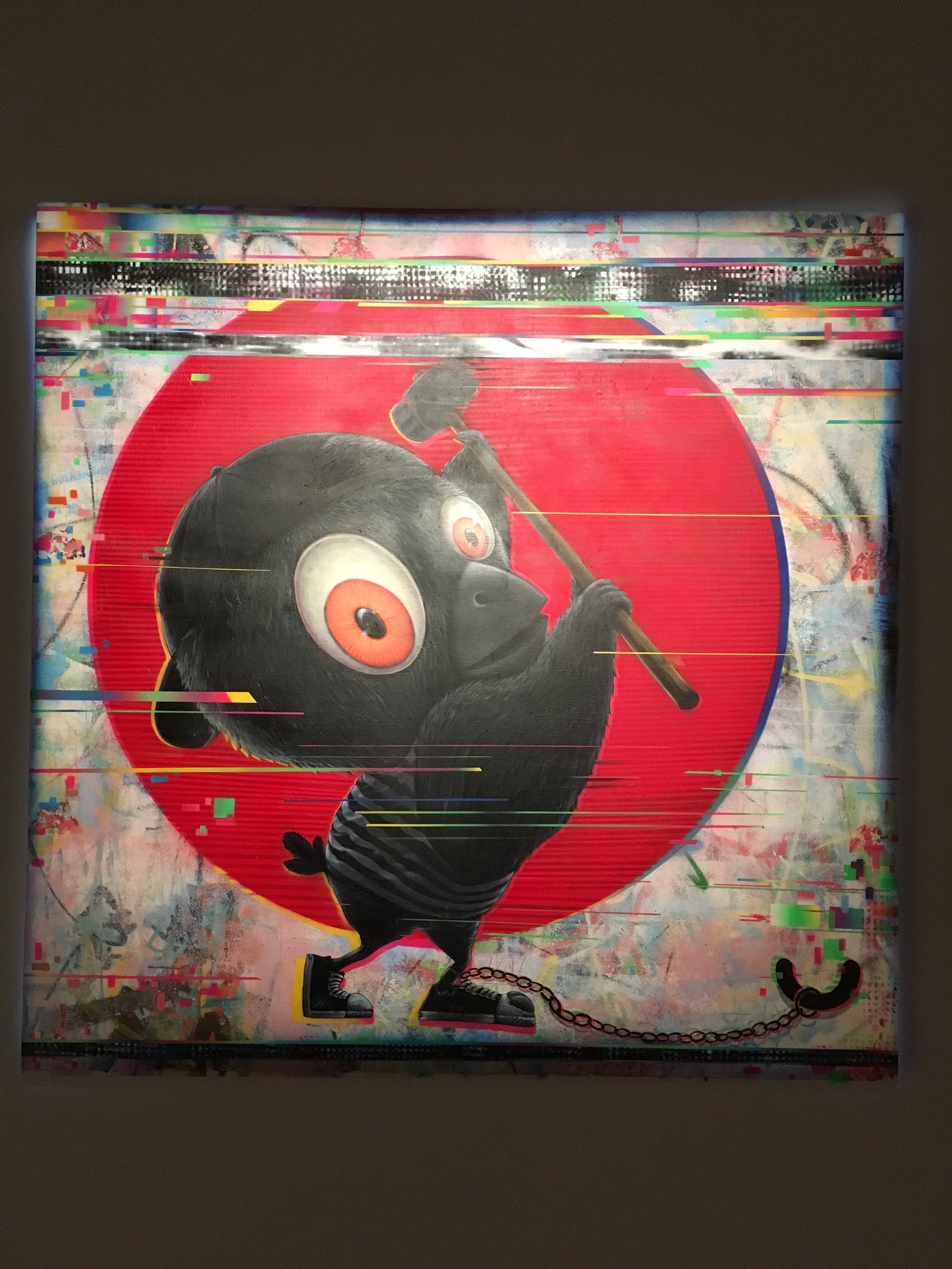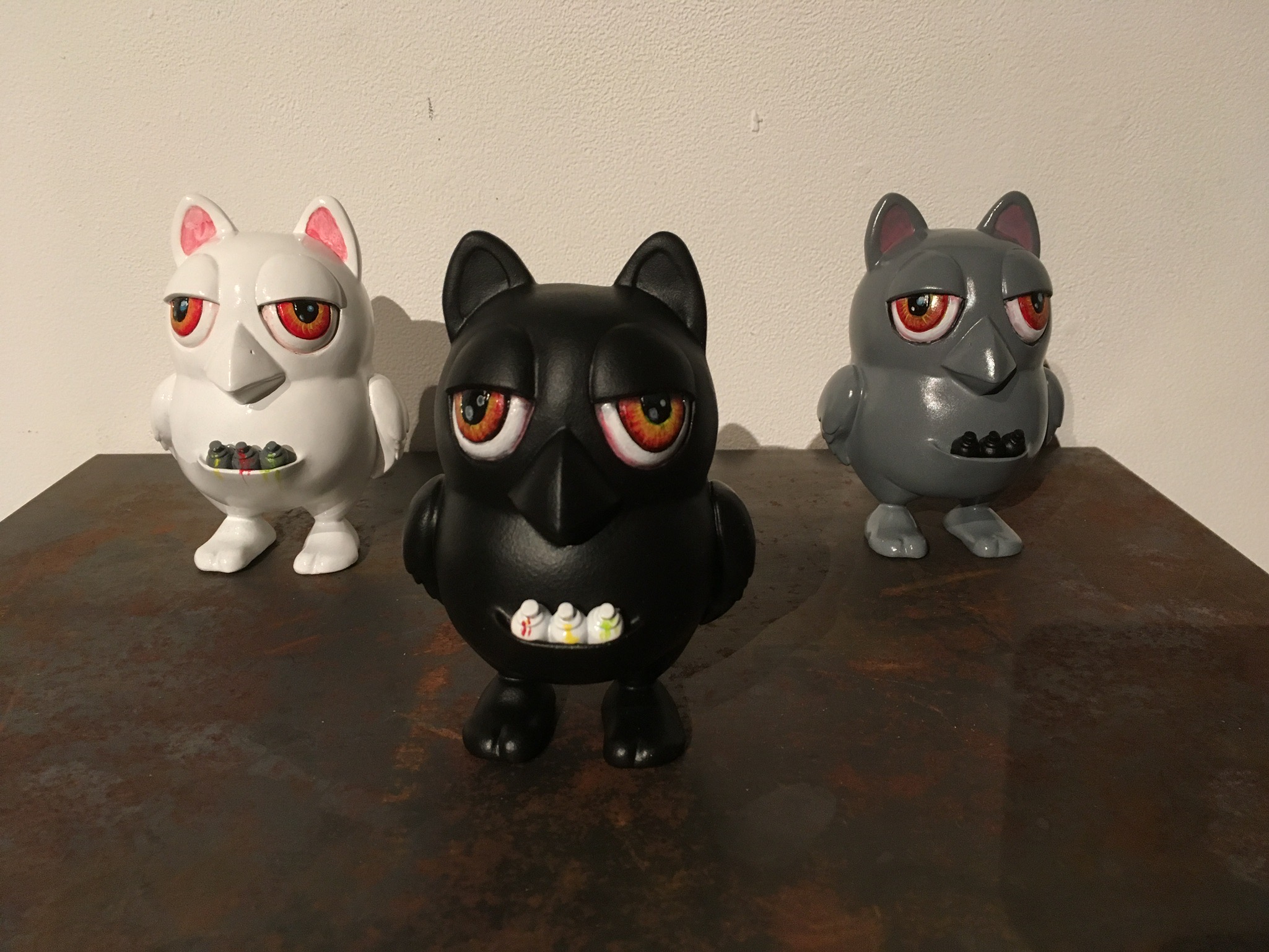 What he said about the bird
My paraphrase of our conversation so far sounds like an academic exercise, so to offer a better sense of the tenor of our conversation I'll offer a reimagined dialogue:
Me: So what's the bird? I know you've always used it in your art.
Mue Bon: It's an animal that has wings but does not fly. It only flies with the aid of a device. All birds don't fly: penguins, chickens, ostriches….You can call it whatever you like, you can say it's a chicken.
Me: That's right, just because it looks like a bird doesn't mean that it flies.
Mue Bon: Some creatures with wings fly and some don't. There are seven-year old children in the world with iPads and there are seven-year olds in the world without iPads.
I found the analogy between flying and non-flying birds and children with and without technology sort of striking. He didn't make a big deal of the connection, but sort of just moved stream-of-consciousness style into the analogy. Ultimately his art encourages us to think freely towards variety of destinations.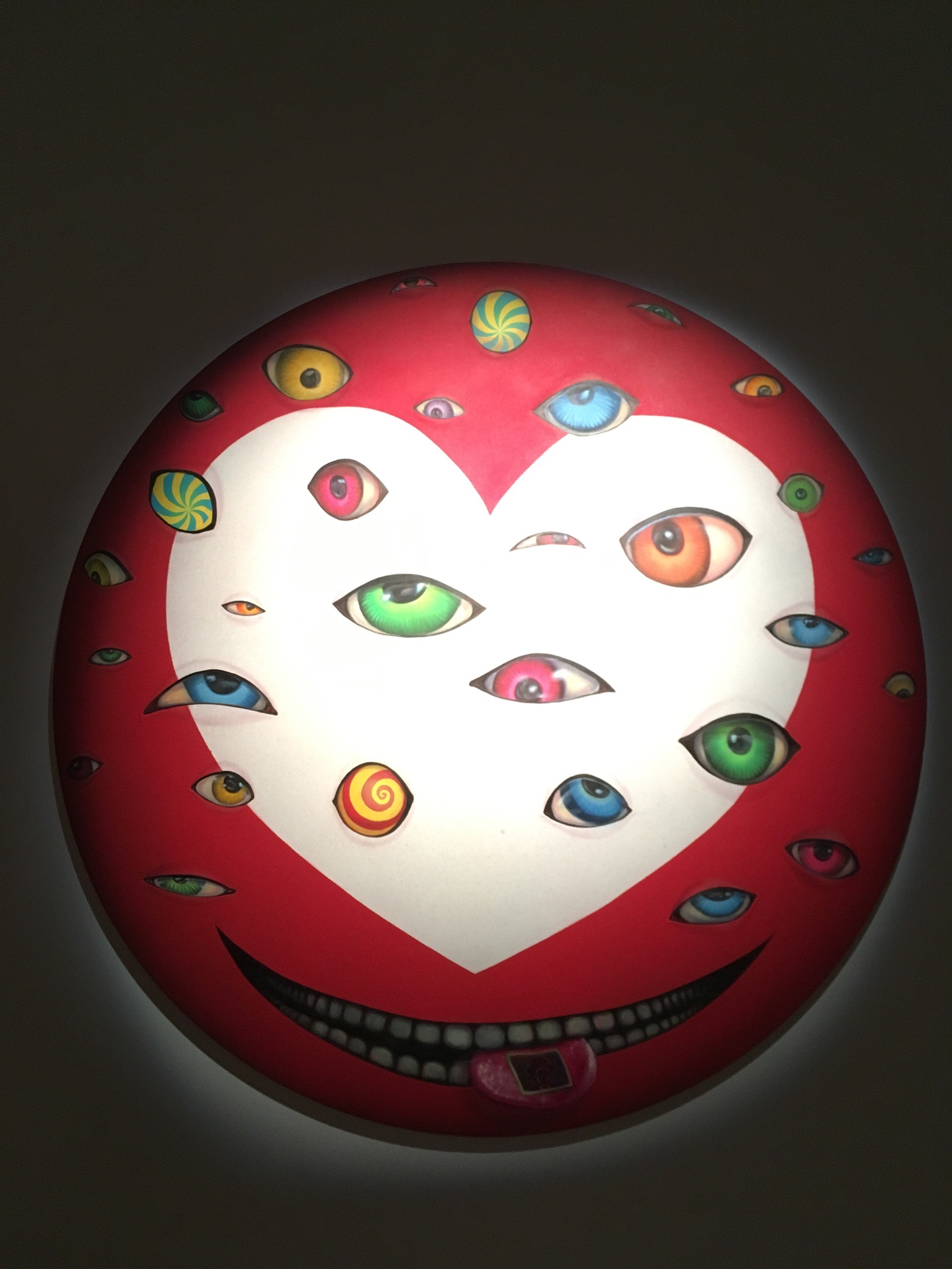 SYSTEM ERROR
In his show we see system errors at various levels––the system itself is broken as our electronic media filters our communications in a dehumanizing manner; our attempts to compensate for unclear signals through emotion signaling avatars produces misinterpretation and distancing; and the system consisting of the haves and have-nots and the unabridged promotion of consumption is flailing and failing us.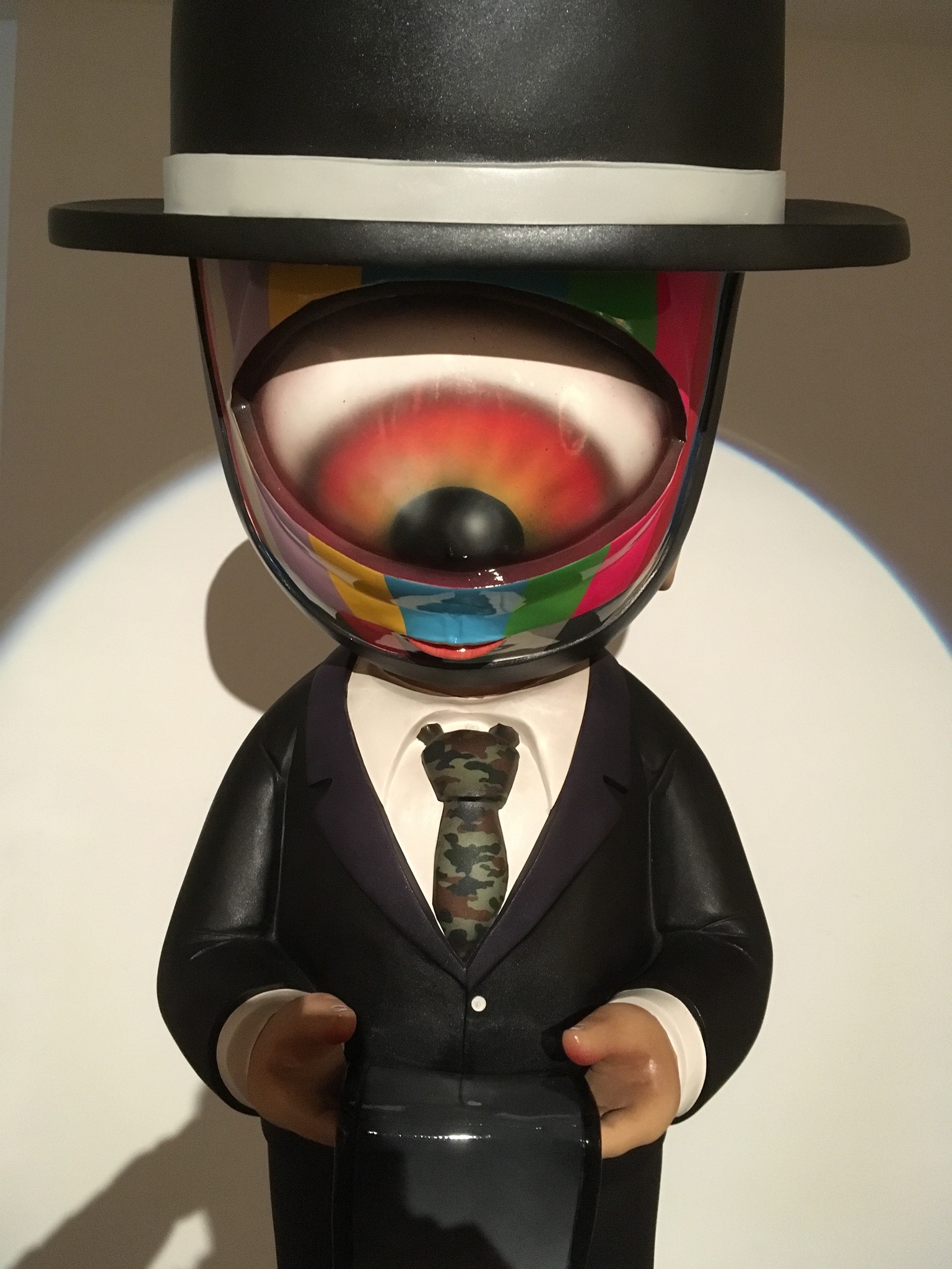 Our conversation actually began with his critique about our reliance on communication mediated through technology.
Mue Bon: So you are talking to someone and she is… [gestures like a person texting on a phone].
Me: Yeah, I hate that.
Mue Bon: Then when you leave and separate, she says, "Oh, I will miss you so much!" So you have to communicate by internet but when you come back together again, she's back at it again… [gestures as a person texting on the phone].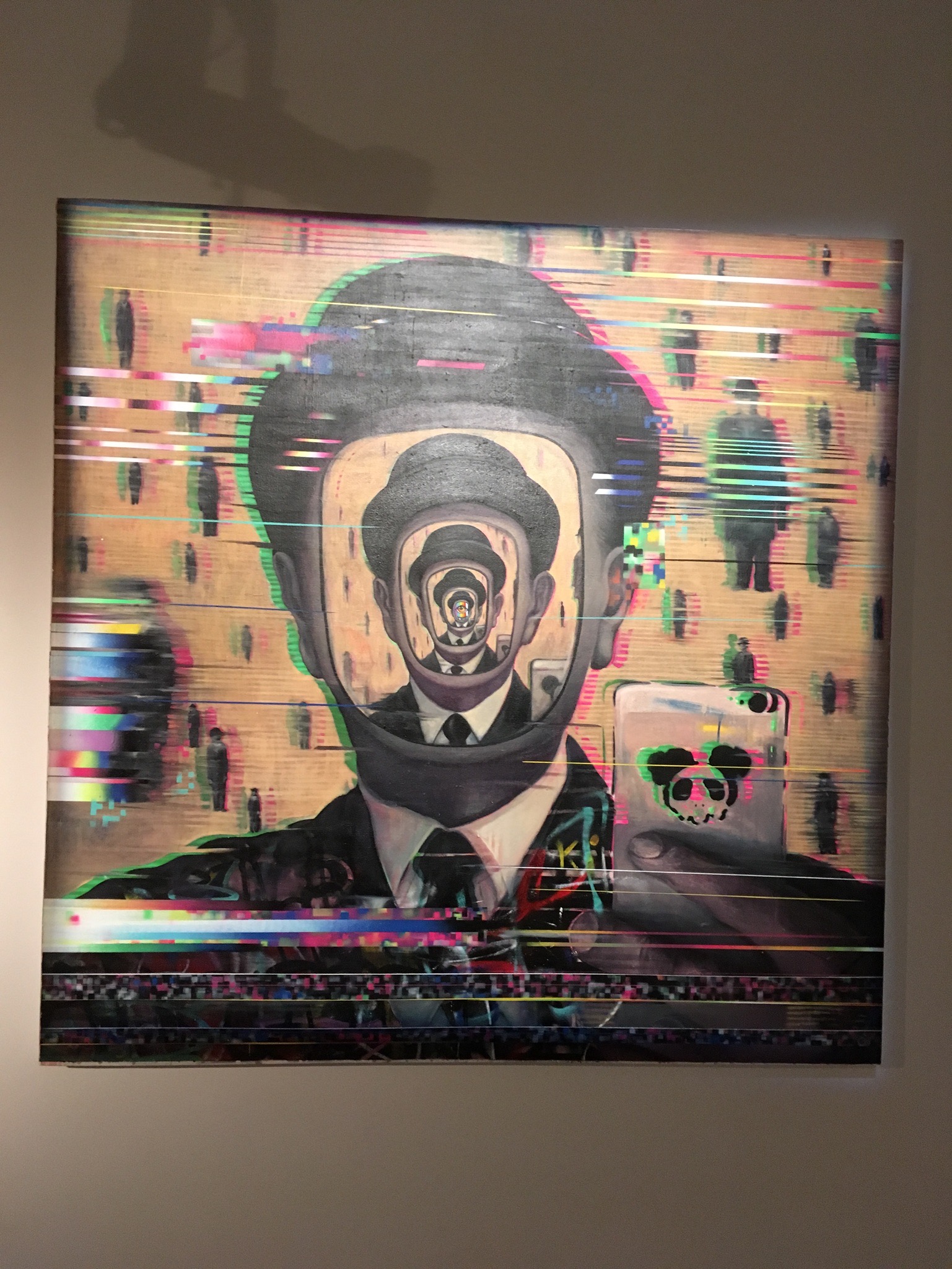 And Mue Bon goes on to proceed through different episodes:
Mue Bon's computer at some point literally started breaking down, leaving pixelated images of his art, inspiring him to produce his pieces highlighted by pixelation as if relayed via a shaky signal.
He relates a story where in response to a "wow" emoji, the receiver of the message proceeds to beat up the sender of the message. Muebon notes that emojis act as poor surrogates for conveying our true feelings.
FINALLY THE ORIGIN
At 9 years of age inspired by hip hop, Mue Bon began to do graffiti. He remembers the first time having a room of his own and his mother letting him decorate and paint it as he liked. He has a strong love of drawing and was especially thrilled to come to Japan, the home of manga and many characters that he loves. Over the course of 17 years he has seen a budding art movement in Thailand grow to be a part of everyday society. It's clear that Mue Bon and other street artists like himself helped to propel the art movement forward. I look forward to the day Mue Bon's art movement invades the entire world. Look here!