Recently the graffiti artist KYNE has appeared on Murakami's radar. Kaikai Kiki's Tonari no Zingaro has released a series of silkscreen editions to promote him, and KYNE has a Perrotin appearance in Healing, a group show curated by Murakami. Their connection stems in part from a shared love of channeling Showa era pop culture in their work. Murakami not only produces Showa-influenced work, but is a huge collector of Showa art, some of it appearing in his Yokohama Museum Superflat Collection exhibit. From a surface glance KYNE's work appears straightforward but it embraces elements from manga, graffiti and postmodern art.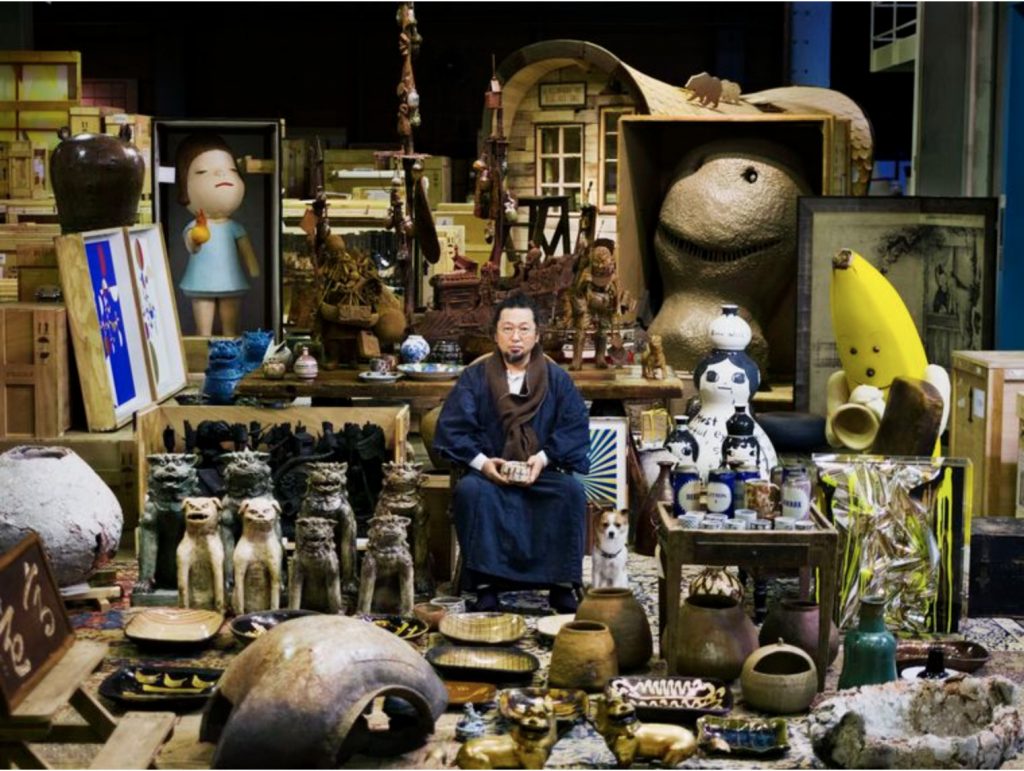 SHOWA SHOW

Perhaps the most informative source with respect to KYNE's beginning is the 2017 interview, "Kyne and Noncheleee join forces to open On Air" on Here and Now, a website that covers his hometown of Fukuoka. Inspired after a night of drinking, KYNE and fellow artist Noncheleee decide to open an atelier or artist's studio with a small kiosk named On Air. Already known locally for early shows and sticker bombing images of the KYNE girl, a monochrome idealized female image influenced by Showa era manga. The blind sticker bombing led to local recognition that gave KYNE community support needed for the atelier and made On Air an instant hit. KYNE identifies hot rod magazines and entertainers such as Kimiko Kasae as inspirations to his work.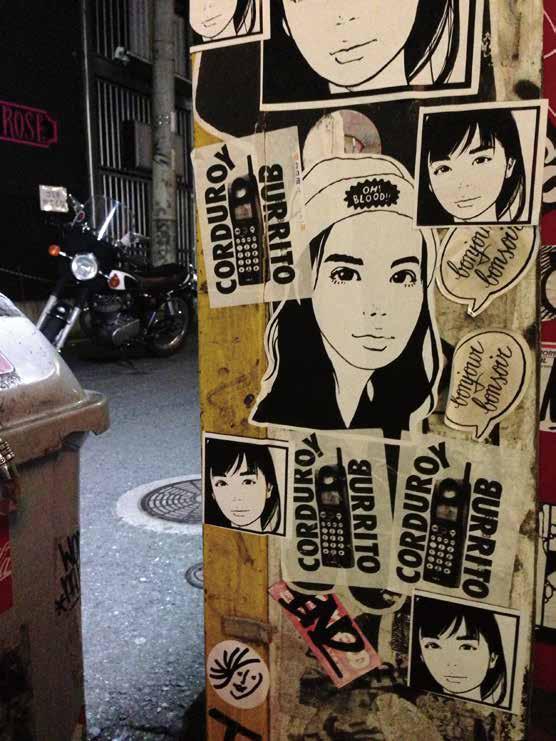 SUPERFLAT KYNE

Kyne's particular innovation weds an Eiguchi-inspired aesthetic with post-modernism channeled through the graffiti movement. His work has the push and pull of past/present and high/low in pop culture that can slide readily into Murakami's Superflat frame.
Eiguchi-ism
KYNE notes in a Casa Brutus interview that many compare his art to the work of Hisashi Eiguchi, a popular Shonen Jump artist in the 1980s. KYNE seems amused at the comparison as the designation potentially frames his work as derivative; however, Eiguchi and similar manga artists were part of KYNE's upbringing in manga and anime culture. Eiguchi's style reflects more of an evolution of manga inspired by legends such as Osamu Tezuka and Disney. Ultimately, KYNE is a product of his era. The comparison emerges in part due to the ubiquity of the male gaze that so often occupies Eiguchi's work. KYNE focuses on a particular representation of femininity and echos representations seen throughout manga and comics for generations.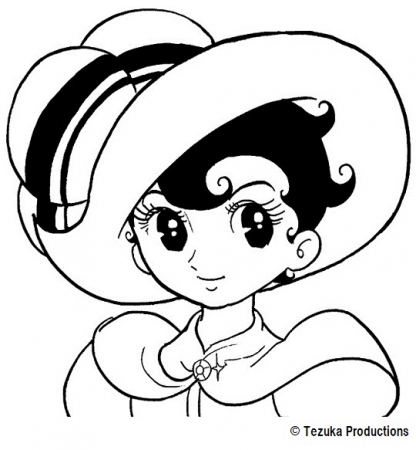 Fairly like Fairey
KYNE invites comparison to Shepard Fairey due to KYNE's participation in the sticker bombing movement, strongly exemplified by Fairey. Fairey reflects on his uptake of sticker art and its place in graffiti culture and creative modes of social rebellion. KYNE's origin reads in a mirror fashion. Both studied art/design formally, both took up sticker bombing as a form of messaging and that message had no particular meaning–traces of Superflat's hollow consumerism. Andre's image was appropriated–KYNE just drew what he liked. Stylistically both employed black and white via the medium of stickers, which benefited from a bold simplicity. Like Fairey, KYNE employed minimalist surface imagery promoted through repetition.
Post Mod Men
KYNE transforms a Showa manga trope via repetition to a minimalist postmodern image. The KYNE girl is open to varied interpretations, expectations and contexts. The visceral attraction initially gains viewers like Murakami, while nostalgia holds them.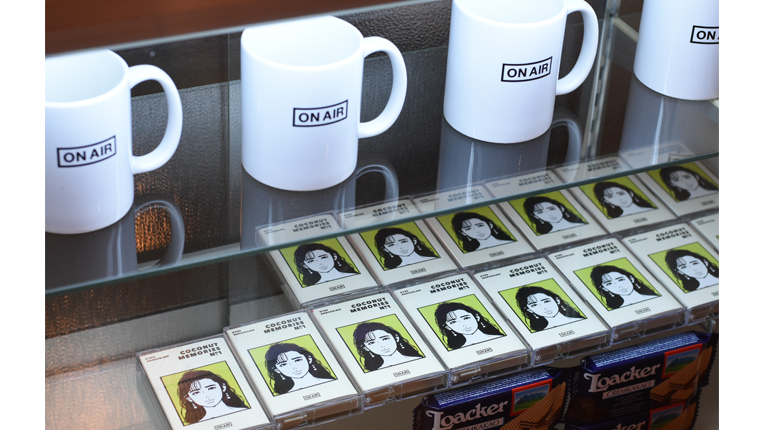 Goods from KYNE's On Air shop featured in the Here and Now interview